Bucket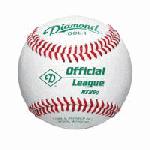 Diamond Bucket with (5 doz) DOL-1 Baseballs 249.00 Diamond Diamond Bucket with 5 doz DOL-1 Baseballs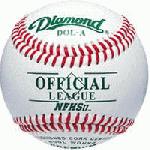 Diamond Bucket with (5 doz) DOL-A Offical League Baseballs 269.99 Diamond pDiamond Bucket with 5 doz DOL-A Offical League Baseballs Shipped. Leather cover. Cushioned cork center. Yarn wound. Full grain leather cover./p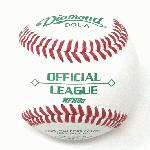 Diamond Bucket with 30 DOL-A Offical League Baseballs 170.00 Diamond pDiamond Bucket with 30 DOL-A Offical League Baseballs Shipped. Leather cover. Cushioned cork center. Yarn wound. Full grain leather cover./p
Diamond Bucket with 30 Diamond DBX Baseballs 159.95 Diamond Diamond Bucket with 30 DBX Baseballs. DBX baseballs are an excellent practice baseball.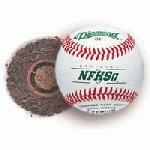 Diamond Bucket with 5 doz Diamond D1-NFHS baseballs 275.00 Diamond Diamond Bucket with 5 dozen D1-NFHS baseballs.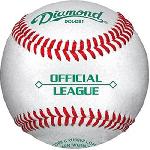 Diamond Bucket with 5 dozen DOL-DB1 Baseballs 180.00 Diamond Diamond Dura cover Cork Rubber Core Raised Seam Baseballs DOL-DB1 Official League. Official League Cork rubber core Yarn wound Dura cover trade; Raised Seam Economy balls not suitable for pitching machine use.
Diamond Bucket with 5 dozen DOL-DBA Baseballs 199.00 Diamond Diamond Duracover Cushioned Cork Raised Seam Baseballs DOL-DBA Official League. 5 dozend baseballs and bucket. Official League Cushioned cork center Yarn wound Duracover trade. Raised Seam Economy balls not suitable for pitching machine use.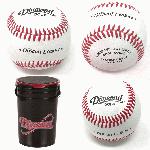 Diamond DOL Blem Baseballs 5 Dozen and Bucket 179.95 Diamond Diamond baseballs are the highest quality and most popular brand of baseballs for years. This bucket and 5 Dozen baseballs are great for practice, batting practice, or any other baseball use. Full leather cover and high quality, just minor blem cosmetics you don't even notice when hitting batting practice or tee work.
Diamond DOL-X Official Baseballs 30 Balls and Bucket Leather 109.95 Diamond pLeather Cover Cushioned Cork Center Wood Wound 5 oz 9 in Yarn Wound. 30 Baseballs and bucket shipped ground./p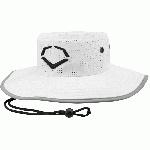 Evosheild Unisex EvoShield Logo Bucket Hat White One Size Fits Most 18.95 100% Polyester Imported Embroidered EvoShield logo at front Adjustable strap for comfortable fit One size fits most. Train like a Pro: keep the sun out of your eyes and off your face with the EvoShield bucket cap. Worn by athletes and coaches across the country.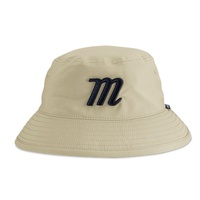 Marucci Bucket Hat Adult Khaki 29.95 Marucci h1 class=productView-title-lowerspan style=font-size: 10px;Made for long summer days at the ballpark or on the water, this bucket hat provides 360-degree sun cover to ensure comfortability during outdoor activities. /span/h1 ul liDurable, lightweight poly-fabric/li liBreathable side mesh ventilation/li liAdjustable drawcord for fit/li li2.25 wide brim for sun protection/li liOne size fits most/li /ul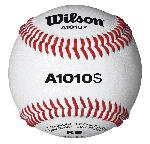 Wilson A1010 Blem Baseballs 5 Doz with Bucket 249.99 Wilson Professional Quality Baseball Very Minor Blemish, Great Practice Ball. Model A1010S High raised seams Premium grade full grain leather cover. Premium quality wool windings with Red cushioned cork center. 5 Dozen Baseballs with Free Bucket.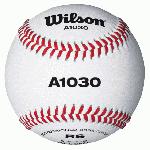 Wilson A1030 Blem Baseballs 3 Doz and Bucket 139.95 Wilson Raised seams are 20% higher than flat seam baseballs, giving pitchers and fielders better grip and more accuracy. Grey wool winding. Grade CD full grain leather. Red Cushioned Cork center keeps the baseball more energized during batball collision
Wilson Bucket of Blem Baseballs 3 Dozen A1010S 154.95 Wilson Wilson has become the undisputed ruler of sporting goods, with awesome gear for every athlete no matter their game. Everything they make receives the same intensive craftsmanship and dedication to superior quality, however sometimes a product doesn't come out as pretty as their demanding standards require. Blems as they are called, have slight cosmetic blemishes which have no impact on performance. Wilson sells these products off at a huge discount, and that means some incredible savings for you! These balls hit just like regulation baseballs, making them excellent for practice or even just playing catch in the back yard. Jump on this amazing deal before they're all gone! Features: Professional Quality Baseball Very Minor Blemish, Great Practice Ball Model A1010 High raised seams, Premium grade full grain leather cover, Premium quality wool windings, Red cushioned cork center. Super seam technology ul lispan class=a-list-item Grade A full leather /span/li lispan class=a-list-item Red cushioned cork with dura-core technology /span/li lispan class=a-list-item 3 dozen balls in a shiny white bucket /span/li lispan class=a-list-item Individual ball weight: .36 lbs /span/li /ul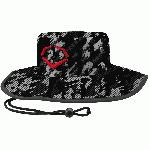 Wilson Sporting Goods Unisex EvoShield Logo Bucket Hat Camo One Size Fits Most 19.99 Wilson 100% Polyester ul lispan class=a-list-item Imported /span/li lispan class=a-list-item Embroidered EvoShield logo at front /span/li lispan class=a-list-item Adjustable strap for comfortable fit /span/li lispan class=a-list-item One size fits most /span/li lispan class=a-list-itemTrain like a Pro: keep the sun out of your eyes and off your face with the EvoShield bucket cap. Worn by athletes and coaches across the country/span/li /ul