1789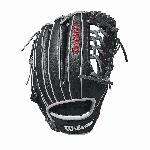 Wilson 2018 A1000 1789 Baseball Glove 11.5 Right Hand Throw 79.95 Wilson The 11.5 Wilson A1000 glove is made with a Pro laced T-Web and comes in left- and right-hand throw. It's the right choice for utility players all over the diamond looking to make a splash. Wilson new A1000 line of ball gloves is built with Pro stock patterns you see in Major League stadiums everywhere, in a soft, but sturdy leather that's ready for game play right away. These A1000 models are made of hand-designed patterns from the Wilson Baseball team, optimized for quicker break-in so you can take the field with it right away.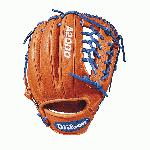 Wilson 2018 A2000 1789 Infield Pitcher 11.5 Baseball Glove Right Hand Throw 259.95 Wilson divOwn the diamond with the new A2000® 1789. With its 11.5 size and Pro Laced T-Web, this glove is perfect for infielders who also pitch. For infielders, its snug Fit™ allows the glove to feel like an extension of their hand, giving little wasted movement. As for pitchers, the T-Web conceals a pitcher's grip from hitters. With a flashy Orange Tan and Royal Pro Stock Leather design, this glove gives you everything you need to conquer the field.div div div divThe Wilson A2000®, the most famous baseball glove in the game, continues to improve. Master Craftsman Shigeaki Aso and his glove team are constantly refining Pro Stock patterns with the insights of players from back fields to Major League stadiums to bring the best possible product to the diamond. Made with Pro Stock leather identified specifically for Wilson gloves for its durability and unmatched feel, A2000®s are built to break in perfectly and last for multiple seasons. It's the perfect ball glove for hard-working players.div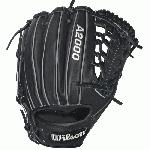 Wilson A2000 1789 Mod Trap Baseball Glove 11.5 Right Hand Throw Baseball Glove 220.00 Wilson Constantly improving patterns. Materials that perform. Meticulous and dependable construction. The evolution of the A2000 baseball glove has been driven by insights from the Wilson Advisory Staff. The is why hard working players love its unmatched feel, rugged durability, & perfect break-in.