Utility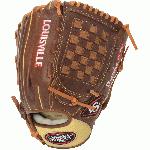 Louisville Slugger Louisville Omaha Pure 12 Inch Utility Baseball Glove Right Throw 99.95 Louisville The Omaha Pure series brings premium performance and feel with ShutOut leather and professional patterns. The all-new series features the innovative ClipEdge Design for additional stabilization of the thumb and pinky while offering a unique look. Premium grade ShutOut leather shell. Unique Clip-Edge design for reinforced thumb and pinky. Hand stretched leather enhancements. Full grain leather palm lining with premium lacing. Professional pattern.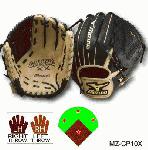 Mizuno GCP10XX 12" Classic Pro XX Pitcher Utility Model (Right Hand Throw) 99.00 Mizuno The GCP series is Mizunos most popular Pro Level glove, utilizing patented 3D Technology that has set the industry standard for position specific pattern designs. The ProXX features a new elite leather that is even softer and more durable than ever before.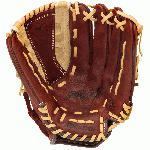 Mizuno MVP GMVP1250F2 12.5" Adult Women's Utility Fastpitch Softball Glove Left Hand Throw 79.00 Mizuno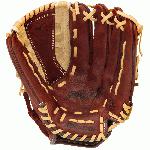 Mizuno MVP GMVP1250F2 12.5" Adult Women's Utility Fastpitch Softball Glove Right Hand Throw 84.95 Mizuno BioThrowback Leather Soft pebbled leather for game ready performance and long br lasting durability. Ultra Soft Palm Liner Palm liner with excellent feeling and br a soft finish. V-Flex Notch Makes closing the glove easier less restriction in br the hinge. PowerLock The simplest and most secure fit available. Double Hinge br Heel Thumb and pinky hinges creat a centered wider pocket perfect for softball. br FlexBridge Hinge Allows the glove to close easier less restriction on the back br of the hand. Durable Professional Level Lace Same durable lace that is offered in br our professional level gloves. 12.50 Utility Pattern Tartan II Web Available for br left handed throwers. Specs Style 312289 Designed for Rec Travel High School br ProCollege !--img src=..next.png width=400 height=1--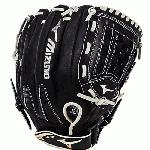 Mizuno Premier GPM1203 Slowpitch Utility Softball Glove 12 in (Right Handed Throw) 49.00 Mizuno Mizuno Premier Softball Glove 12 inch Premier Series features full-grain leather shell. Premier Series features full-grain leather shell. ParaShock Plus palm pad. A polyurethane PowerLock strap secures the glove to your hand. Open back design for all sized hands. 12.00 Inch Utility. Arched Tartan Web.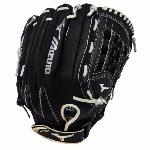 Mizuno Premier GPM1303 Slowpitch Utility Softball Glove (Right Handed Throw) 49.00 Mizuno Premier Series features full-grain leather shell. Para Shock Plus palm pad. A polyurethane Power Lock strap secures the glove to your hand. Open back design for all sized hands. 13.00 inch Utility Arched Tartan Web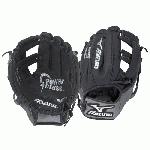 Mizuno Prospect Series GPP901 Utility Youth Glove 25.00 Mizuno Mizuno Prospect Series GPP901 Utility Youth Glove : Helps youth players learn to catch the right way, in the pocket