Taper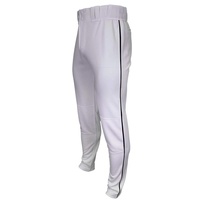 Marucci Tapered Double-Knit Piped Pant White Black White Black Youth Extra Large MAPTTDKPIP 39.95 Marucci 100% polyester double-knit fabrication. 290GM2 weight for longer and extending life. Two button thru back pockets. Double-knee construction for durability. Silicone strips on waistband to hold jersey in place.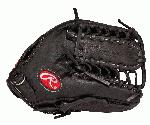 Rawlings G1225PT Gold Glove Youth Gamer 12.25 inch Pro Taper Baseball Glove (Right Handed Throw) 79.95 Rawlings The Rawlings Gold Glove Youth Gamer Pro Taper baseball glove from Rawlings features the Trapeze Web pattern, which is referred to as the six finger glove. The web is part of the glove, not separate from it, allowing for maximum strength. This glove was made famous by Stan Musial and Ozzie Smith. With its 12 14 inch pattern this glove makes for a great outfieldpitchers glove as it features a strong web. This glove was designed for the elite youth player that demands pro performance but prefers a more snug fit and lowered finger stalls to have more control. This newly released Gold Glove Gamer Series utilize pro quality materials and designs including authentic Rawlings Pro Patterns and high-quality US made Pro Grade Laces. With new pro soft leather that allows for a quicker, easier break-in, and full grain finger linings, these gloves maximize comfort and durability.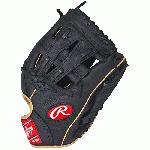 Rawlings Gamer Pro Taper G112PTSP Baseball Glove 11.25 inch (Right Hand Throw) 79.99 Rawlings Rawlings Gamer Pro Taper G112PTSP Baseball Glove 11.25 inch (Right Hand Throw) : The Rawlings Gamer Pro Taper 11.25 G112PTSP is designed with smaller hand openings and lowered finger stalls, Gamer Pro Taper gloves provide the perfect solution for the transitioning athlete looking for a pro-style model that fits their growing hand size. Each gloves soft, full grain leather shell breaks in quickly and easily while still maintaining its quality and shape. In addition to their game-ready feel, Gamer Pro Taper gloves are known for their big-league style including authentic pro patterns and premium materials like leather palm pads and durable pro-grade laces.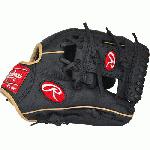 Rawlings Sporting Goods Gamer Gloves with Taper Pro I Web Right Hand Throw 11 inch 89.95 Rawlings Rawlings Youth Gamer 11 Baseball Glove Quicker, Easier Break-In Rawlings Gamer youth baseball gloves utilize pro quality materials and designs including authentic Rawlings pro patterns and high-quality US made pro grade laces. With pro soft leather that allows for a quicker, easier break-in, and full grain finger linings, these gloves maximize comfort and durability. Rawlings Youth Gamer 11 Baseball Gloves feature: Pro Soft leather construction provides superior and broken-in feel Moldable padding allows you to shape the pocket based on the demands of your position Deer tanned cowhide lining for strength, comfort and durability Full-grain leather linings provide exceptional comfort Tennessee Tanning pro lace Pro Taper patterns Open back 1-Year Warranty Rawlings...The Mark Of A Pro