Superskin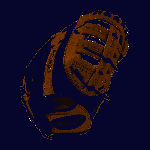 Wilson A2000 1614 Superskin 12.5 First Base Mitt Right Hand Throw 229.95 Wilson divThe Wilson A2000 1614 is one of the largest first base models in our lineup at 12.5. Featuring a perfect combination of Pro Stock Leather and durable, lightweight SuperSkin and a single break open back, it's made for guys ready to lead their team on defense./div div /div divThe A2000 SuperSkin glove series is the utility player of the Wilson lineup. A versatile mix of Pro Stock leather and man-made SuperSkin makes the glove stronger, lighter and easier to break in than the all-leather A2000./div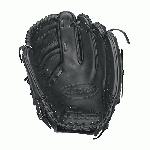 Wilson A2000 B212 Superskin Baseball Glove 12 inch (Right Hand Throw) 249.95 Wilson Wilson A2000 B2SS Baseball Glove 12.00 inch A20RB15B212SS. Wilson A2000 B2SS Baseball Glove. The Wilson A2000 B2SS features a new 12.00 inch pattern not previously seen used on the B2 line. The 12.00 inch pattern combined with the 2-piece web provides pitchers with a little extra length and a larger pocket for gripping the ball and concealing the ball your about the throw. The Wilson A2000 B2SS is constructed from Wilsons Pro Stock Leather and is combined with SuperSkin technology for a light long lasting glove and breaks in perfectly. The B2SS also features Dual Welting down the back of the fingers for added support and shape and DriLex material lining the wrist to keep your hand cool and dry during those hot days on the mound. 12 inch Baseball Pitcher Model. 2-Piece Web. Pro Stock Leather combined with Superskin™ for a light, long lasting glove and a great break-in. Dual Welting for a durable pocket. DriLex Wrist Lining to keep your hand cool and dry. Wilson A2000 B2SS Baseball Glove 12.00 A20RB15B212SS.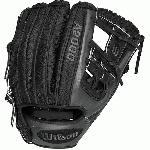 Wilson A2000 Superskin BB 1786 Baseball Glove 11.5 inch (Right Handed Throw) 199.00 Wilson Wilson's superskin A2000 gloves have Pro Stock leather with a stronger, lighter, and softer man-made material, superskin used on the back of the glove.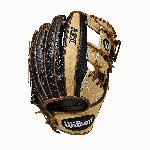 Wilson A2K Baseball Glove 1787 Superskin 11.75 Right Hand Throw 359.95 Wilson Unparalleled Craftsmanship Every single A2K ball glove receives three times more pounding and shaping from our expert craftsman, who, like Wilson Ball Glove Master Craftsman Shigeaki Aso, have dedicated their entire lives to one mission: crafting the best ball gloves in the game. Unparalleled Craftsmanship Pro Stock Leather SuperSkin Double Palm Construction Official Ball Glove of the MLB Since 1957, Wilson Glove Days have been an annual tradition at the dawn of each baseball season. Building on that long tradition in the game, Wilson serves as the Official Ball Glove of Major League Baseball and the preferred choice of Major League players across the league. At the conclusion of each season, Wilson honors the best defensive players in Major League Baseball with the Wilson Defensive Player of the Year Award. We rely on insight from Hall of Famers, All-Stars and the Advisory Staff to continually innovate and deliver the most outstanding line of ball gloves each year.