Pocket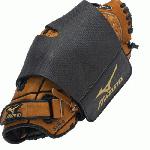 Mizuno Glove Wrap Keeps Glove and Pocket in Perfect Shape 3.98 Mizuno Mizuno Glove Wrap keeps glove and pocket in perfect shape. Flexcut panel for perfect fit for any glove size. Emobossed neoprene material for enhanced stretch and durability. Reinforced velcro attachment for additional strength.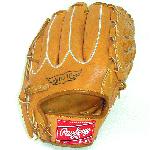 Rawlings Heart of Hide PRO6XBC Baseball Glove 12 inch Oil Pocket Right Hand Throw 199.95 Rawlings pRawlings Heart of the Hide PRO6XBC Baseball Glove. Basket Web and Wing Tip Back. /p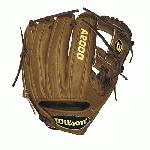 Wilson A2000 Pedroia DP15 (Oil Stanned Pocket) Baseball Glove 11.5 Right Hand Throw 179.00 Wilson Wilson A2000 Baseball Glove. H Web, Pedroia Fit, Game Model for Dustion Pedroia. Wilson A2000 DP15 Baseball Glove 11.50 Inch A20RB15DP15GM. 11.5 Inch Baseball Infield Model. Dustin Pedroia's Game Model Glove. Extra Long Lacing. Low Impact Heel. Rolled Dual-Welting for quicker break in. Pro Stock Leather for a long lasting glove and a great break-in. DriLex Wrist Lining to keep your hand cool and dry. One of the most popular A2000 over that last few years. The Wilson A2000 DP15GM is made to the exact specifications that Dustin Pedroia uses in games. This A2000 is perfect for any middle infielder that is looking for a smaller glove that provides extra feel. The DP15GM Wilson A2000 Baseball Glove is the exact same glove Dustin Pedroia uses on the field and features a few special changes designed specifically for him. The heel of this Wilson A2000 has no heel pad for a better feel of the ball and the lacing is extra-long. The web on this A2000 Baseball Glove is an H-web design perfect for middle infield and designed to provide a proper shape for a perfect pocket. While this Dustin Pedroia Wilson A2000 Baseball Glove looks and feels amazing, the construction of the glove is where the quality comes from. The glove is made from Wilson's Pro Stock Leather to provide the best possible feel and durability that will outlast and outperform the competition. Designed in saddle tan with dark brown laces, this glove gives you the look and performance that All-Stars demand. Wilson A2000 DP15 Baseball Glove 11.50 inch A20RB15DP15GM. For over 55 years Wilson has been producing gloves that outlast and outperform the competition. Spending countless hours with MLB players, Wilson has refined the A2000 to a level of complete perfection. This year, the A2000 lineup consists of gloves that meet and exceed the expectations of ball players from around the world.