PROTT2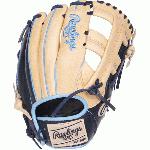 Rawlings Heart of Hide CS 3.0 PROTT2-20CN Baseball Glove 11.5 Right Hand Throw 259.95 Rawlings 11.5 pattern Heart of the Hide Leather Shell Same game-day pattern as some of baseball's top pros Limited Edition Color Sync Colored Rawlings Patch. Constructed from the top 5% of all steerhides available. Deertanned cowhide plus palm lining and soft full-grain fingerback linings provide a comfortable feel. Tennessee Tanning rawhide leather laces add durability and strength . Custom Rawlings ColorSync patch on the back hand offers a unique look. Same game-day pattern as some of baseball's top pros.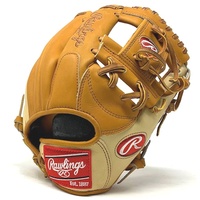 Rawlings Heart of the Hide PROTT2 Baseball Glove 11.5 I Web Right Hand Throw 279.95 Rawlings pRawlings Heart of the Hide Camel and Tan 11.5 inch baseball glove. TT2 pattern, index finger pad, open back and I Web./p pa href=https://ballgloves.com/baseball-gloves/rawlings/exclusive/ Rawlings Exclusive In Baseball Gloves/a/p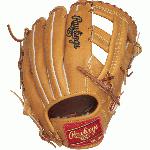 Rawlings Heart of the Hide PROTT2 Troy Tulowitzki 11.5 Infield Baseball Glove Right Hand Throw 269.95 Rawlings Crafted from Rawlings' world-renowned Heart of the Hide steer hide leather, the Heart of the Hide series gloves feature the game-day patterns of the most recent Rawlings Gold Glove Award winners. These high quality gloves have defined the careers of those deemed The Finest in the Field and are now available to elite athletes looking to join the next class of defensive greats. Worn by countless Rawlings Gold Glove Award winners since 1958, the traditional Heart of the Hide ball glove line set the standard by which fielder's gloves are judged today. With legendary USA Horween leather, the best pro patterns and highest quality craftmanship in the world, the tried-and-true Heart of the Hide glove series and its new colorways provide elite players with the pro-style glove they need to make their mark in the field. This Troy Tulowitzki Game Day Heart of the Hide 11 12" baseball glove features a conventional back and Single Post Web pattern, which is desired by infielders at the 2nd base ,short stop, and 3rd Base positions. Handcrafted from the top 5% of steer hides and the best pro grade lace, Heart of the Hide glove durability remains unmatched. The leather has been injected with oil for a smooth finish and it is lined with deer skin for a soft feel. This glove is made to the exact specifications of the game day glove worn by Gold Glove Award Winner Troy Tulowitzki.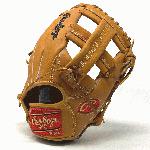 Rawlings Horween PROTT2 Baseball Glove 11.5 Right Hand Throw 299.95 pspanspanRawlings popular TT2 pattern offers a wide, shallow pocket allowing for quick transfers up the middle./span/span/p pspanspanLeather: Horween/span/span/p pspanspanSize: 11.5/span/span/p pspanspanWeb: Single Post/span/span/p pspanspanSeries: Heart of the Hide/span/span/p pspanThe Horween Leather Company has been making high quality, naturally tanned leather since 1905. Isadore Horween first saw leathers at the 1893 Chicago World's Fair and decided he could do better. Since then five generations of Horweens have been producing leather in Chicago, IL, USA. The Horween Leather Company is one of the few tanneries in the USA that still does the whole process in-house. Horween leather is used for NBA basketballs, NFL footballs, high end leather products, and our favorite baseball gloves./span/p