Jose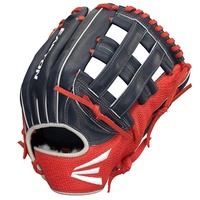 Easton Pro Reserve Baseball Glove Jose Ramirez 12 Right Hand Throw 189.95 Easton spanStep on to the field like a Pro with Easton's all-new Professional Reserve Collection José Ramírez Game Spec ball glove. This exact on-field 12" H-web model, used by Cleveland infielder José Ramírez, is meticulously crafted with a Premium Reserve steer hide leather shell and palm lining. The padded wrapped thumb and pinky loops, and a luxurious sheep wool shearling fur wrist liner, provide players with best-in-class comfort and control. The José Ramírez Game Spec glove features a neutral pattern shape with medium pocket depth and pro grade rawhide laces./span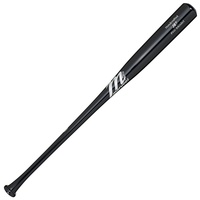 Marucci JR7 Jose Reyes Pro Model Maple Wood Baseball Bat 33 inch 149.95 Marucci Traditional Knob and Thick Handle Large Barrel Handcrafted from top-quality maple Bone rubbed for ultimate wood density Ideal for those with experience hitting wood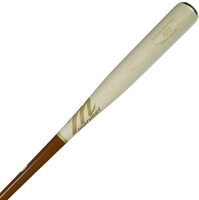 Marucci Jose Bautista Maple Wood Baseball Bat 33 Inch 169.95 Marucci Marucci Sports - Jose Bautista Pro Model - Walnut/Whitewash (MVE2JB19-WT/WW-33) Baseball Bat. As a company founded, majority-owned, and operated by current and former Big Leaguers, Marucci is dedicated to quality and committed to providing players at every level with the tools they want and need to be successful. Based in Baton Rouge, Louisiana, Marucci was founded by two former Big Leaguers and their athletic trainer who began handcrafting bats for some of the best players in the game from their garage. Fast forward 10 years, and that dedication to quality and understanding of players needs has turned into an All-American success story. Today, Marucci is the new Number One bat in the Big Leagues.
Wilson 2018 A2000 JA27 Jose Altuve Game Model Infield Baseball Glove 11.5 Right Hand Throw 259.95 Wilson Jose Altuve's game keeps getting better, and so does his gamer. The new JA27 features a new design for a more shallow pocket and easier access, and is built with a pro-laced T-Web to help with a faster transfer. Just like Jose's game, it's not to be missed. - 11.5 Inch Model - Game Model of Jose Altuve - Chevron Cross Web - Navy and Orange - Pro Stock Select Leather - New pattern featuring Gap Welting !-- Used to set table width because AUI is overriding the width attribute of the tables coming in description --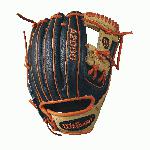 Wilson A2000 Jose Altuve Game Model Infield 11.5 Baseball Glove Right Hand Throw 249.95 Wilson Jose Altuve likes the feel of his 11.5 A2000. Like his game, it also has style. When Jose takes the field, it is not only important that he play well, but also that he looks good .. all the way down to his ball glove.