GOTM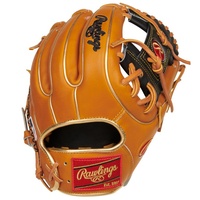 Rawlings Gold Glove Club February GOTM 11.5 Baseball Glove Right Hand Throw 279.95 pRawlings Heart of the Hide Gold Glove Club of the month February 2021. 11.5 inch I Web Black palm, tan shell. /p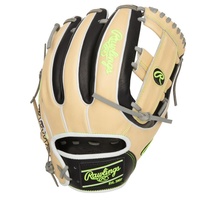 Rawlings Gold Glove Club July GOTM 11.75 Baseball Glove Right Hand Throw 279.95 pRawlings Gold Glove Club glove of the month July 2020. 11.75 inch black and camel Heart of the Hide. /p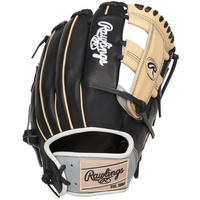 Rawlings Heart of Hide Feb 2020 GOTM Baseball Glove 11.75 Right Hand Throw 239.95 Rawlings Rawlings Heart of the Hide Glove of the Month February 2020. Single Post Web and Conventional Back. 11.75 inch. Black Grey Camel colorway. Heart of the Hide leather crafted from the top 5% steer hide • 11 ¾ 217 pattern, Modified Single Post with Oval R • Padded thumb sleeve provides added comfort • Deer tanned cowhide plus palm lining and padded thumb sleeve to ensure maximum comfort PRO2175-13GBC • Conventional Back and Thermoformed wrist liner in hand opening • Embroidered with MLB patch.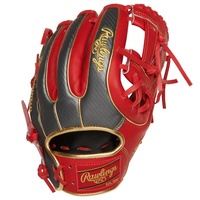 Rawlings Heart of The Hide November GOTM Baseball Glove 11.5 Right Hand Throw 219.95 Rawlings Packed with pro features and a quick break-in process, the Rawlings Heart of the Hide 11.5 inch glove will become your favorite in just a few practices. Included with deer-tanned cowhide lining, this infield glove utilizes top steer-hide leather for lasting durability and a really great look. Heart of the Hide gloves have an iconic reputation among pro players and as soon as you put on this glove, you'll know why. The 31 pattern is ideal for infielders as it allows you to transfer quickly from glove to throwing hand. Heart of the Hides are also known for forming the exact pocket you prefer and lasting for a long time. You also get a deer-tanned palm lining, thermoformed wrist liner and a padded thumb sleeve for the ultimate in comfort and control.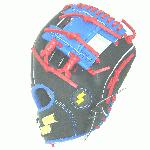 SSK Pro Series GOTM617 Limited Edition Baseball Glove 11.5 Right Hand Throw 249.95 SSK Handcrafted in the Shokunin tradition with professional grade premier steer hide leather, the SSK GOTM is made in limited quantities for players demanding the best of themselves and their equipment. The time in now to seize the moment.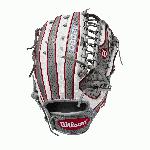 Wilson A2000 Baseball Glove 12.75 March 2019 GOTM OT6SS Right Hand Throw 279.95 Wilson Are you an outfielder who loved the February SnakeSkin-style GOTM model Don't worry, we've got something for you, too. This A2000 OT6 features Grey SnakeSkin Pro STock Leather and White SuperSkin that comes together flawlessly with Red logos and welting in a hard-hitting design that's incredibly lightweight. Each month, Wilson unveils a new A2K or A2000 Glove of the Month -- a unique limited-edition Pro Stock ball glove available only in-store from select dealers. Past Glove of the Month gloves have included player customs, one-of-a kind models and fan-designed contest winners. A portion of the proceeds go to Pitch in for Baseball, a longtime Wilson charity partner. A2000 OT6SS 12.75 Six-Finger Trap Web Grey Pro Stock Leather White SuperSkin.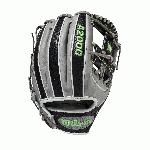 Wilson A2000 Baseball Glove April GOTM 1786 11.5 Right Hand Throw 279.95 Wilson Show off your dark side with the April GOTM model. Black SnakeSkin and Grey Pro Stock Leather pair perfectly with Neon Green logos and stitching in a look that's undoubtedly got a bite to it. Each month, Wilson unveils a new A2K or A2000 Glove of the Month – a unique limited-edition Pro Stock ball glove available only in-store from select dealers. Past Glove of the Month gloves have included player customs, one-of-a kind models and fan-designed contest winners. A portion of the proceeds go to Pitch in for Baseball, a longtime Wilson charity partner. ul liA2000/li li11.5/li liH-Web/li liBlack SnakeSkin Pro Stock Leather/li liGrey Pro Stock Leather/li li/li li table id=product-attribute-specs-table class=data-table tbody tr class=first odd td class=data attribute last valign=topWTA20RB19LEAPR/td /tr tr class=even td class=label valign=topGlove Series/td td class=data attribute last valign=topA2000/td /tr tr class=odd td class=label valign=topGlove Size/td td class=data attribute last valign=top11.5/td /tr tr class=even td class=label valign=topThrowing Hand/td td class=data attribute last valign=topRight/td /tr tr class=odd td class=label valign=topGlove Type/td td class=data attribute last valign=topGlove of the Month/td /tr tr class=last even td class=label valign=topPosition/td td class=data attribute last valign=topInfield/td /tr /tbody /table /li /ul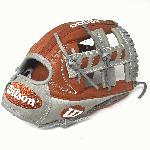 Wilson A2000 Baseball Glove May GOTM 1716 11.5 Right Hand Throw 239.95 Wilson Wilson A2000 Baseball Glove of the month for May 2019. Single Post Web, grey laces, grey binding. ul li table id=product-attribute-specs-table class=data-table tbody tr class=first odd td class=data attribute last valign=topWTA20RB19LEMAY/td /tr tr class=even td class=label valign=topGlove Series/td td class=data attribute last valign=topA2000/td /tr tr class=odd td class=label valign=topGlove Size/td td class=data attribute last valign=top11.5/td /tr tr class=even td class=label valign=topThrowing Hand/td td class=data attribute last valign=topRight/td /tr tr class=odd td class=label valign=topGlove Type/td td class=data attribute last valign=topGlove of the Month/td /tr tr class=last even td class=label valign=topPosition/td td class=data attribute last valign=topInfield/td /tr /tbody /table /li /ul