Basket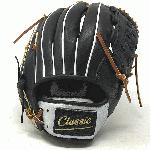 Classic Baseball Glove 12 inch Basket Web Black Platinum US Kip Right Hand Throw 199.95 pThis classic pitcher or utility 12 inch baseball glove is made with black stiff American Kip leather with brown laces. Basket web for strength and closed web with open back, light weight, and stiff leather make this glove great for pitching, any position, or just playing catch. /p p /p p5 stars on the side of the glove representing the 5 tools of great baseball players./p ul liSpeed/li liPower/li liHitting for power/li liFielding/li liArm strength/li /ul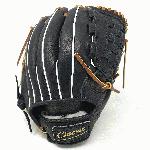 Classic Baseball Glove 12 inch Basket Web Black US Kip Right Hand Throw 199.95 Classic pThis classic pitcher or utility 12 inch baseball glove is made with black stiff American Kip leather with brown laces. Basket web for strength and closed web with open back, light weight, and stiff leather make this glove great for pitching, any position, or just playing catch. /p p /p p5 stars on the side of the glove representing the 5 tools of great baseball players./p ul liSpeed/li liPower/li liHitting for power/li liFielding/li liArm strength/li /ul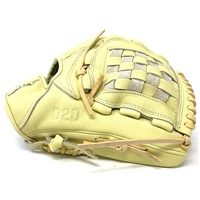 Cowhide 12 inch Basket Web Baseball Glove Right Hand Throw 149.95 pEast meets West series baseball gloves./p pLeather: Cowhide/p pSize: 12 Inch/p pWeb: Basket/p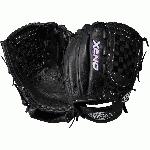 Louisville Slugger Xeno 12 Inch Fastpitch Softball Glove Closed Basket Black Right Hand Throw 69.97 Louisville Louisville Slugger Xeno Fastpitch Softball Glove 12.00. Designed to perfection by competent professionals who have years of experience using premium-grade leather, this softball glove is high in strength, durable in construction and optimal in performance. It delivers firm control, plush comfort, an exceptional feel and ultimate protection against ball impact. While its conventional open back design provides remarkable control in the field, the optimized wrist opening & finger stalls give snug and precise fit. 12 infield pattern Closed Weave Web Premium grade oil treated leather Soft Pigskin Wrist Lining
Louisville Slugger Xeno 12.75 Inch Fastpitch Softball Glove Closed Basket Black Right Hand Throw 73.95 Louisville When top-of-the-line leather meets a soft lining a game-ready glove like no other is born. The Xeno is stylish and provides a sure feel desgined specifically for the female player. 12.75 Outfield Closed Weave Web Soft Pigskin Wrist Lining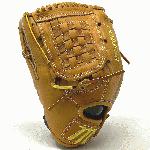 Marucci Capitol Horween Baseball Glove 53K3 11.50 Basket Web Left Hand Throw 349.95 Marucci ul lispan11.5 Inch/span/li lispanBasket Web/span/li /ul pspanThe Horween Leather Company has been making high quality, naturally tanned leather since 1905. Isadore Horween first saw leathers at the 1893 Chicago World's Fair and decided he could do better. Since then five generations of Horweens have been producing leather in Chicago, IL, USA. The Horween Leather Company is one of the few tanneries in the USA that still does the whole process in-house. /span/p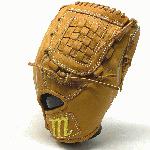 Marucci Capitol Horween Baseball Glove 53K3 11.50 Basket Web Right Hand Throw 349.95 Marucci ul lispan11.5 Inch/span/li lispanBasket Web/span/li /ul pspanThe Horween Leather Company has been making high quality, naturally tanned leather since 1905. Isadore Horween first saw leathers at the 1893 Chicago World's Fair and decided he could do better. Since then five generations of Horweens have been producing leather in Chicago, IL, USA. The Horween Leather Company is one of the few tanneries in the USA that still does the whole process in-house. /span/p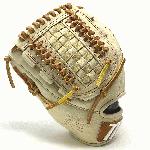 Marucci Cypress M Type Baseball Glove 11.75 Basket Web Left Hand Throw 199.95 Marucci h1 class=productView-title-lowerCYPRESS M TYPE 44K5 11.75 BASKET T-WEB/h1 pemM Type/em fit system provides integrated thumb and pinky sleeves with enhanced thumb stall cushioning to maximize comfort and feel./p ul liShape: Dual Wide/li liDepth: Medium Pocket/li liPremium Japanese-tanned steerhide leather provides structure and rugged durability/li liExtra-smooth cowhide lining with added high-density foam finger stall cushioning/li liMoisture-wicking mesh wrist lining with dual-density memory foam padding/li liProfessional-grade rawhide laces provide maximum tear-resistance/li /ul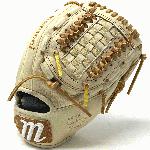 Marucci Cypress M Type Baseball Glove 11.75 Basket Web Right Hand Throw 199.95 Marucci h1 class=productView-title-lowerCYPRESS M TYPE 44K5 11.75 BASKET T-WEB/h1 pspanemM Type/em fit system provides integrated thumb and pinky sleeves with enhanced thumb stall cushioning to maximize comfort and feel./span/p ul lispanShape: Dual Wide/span/li lispanDepth: Medium Pocket/span/li lispanPremium Japanese-tanned steerhide leather provides structure and rugged durability/span/li lispanExtra-smooth cowhide lining with added high-density foam finger stall cushioning/span/li lispanMoisture-wicking mesh wrist lining with dual-density memory foam padding/span/li lispanProfessional-grade rawhide laces provide maximum tear-resistance/span/li /ul
Nokona Alpha 12 inch Baseball Glove S-1200C Basket Web Right Hand Throw 349.95 Nokona pThe Alpha series from Nokona is created with virtually no break in needed. The glove has now been upgraded with spanAmerican KIP/span and spanSuper Soft /span leathers for the ultimate combination of game ready and durability. This mix of leathers provides a lighter weight glove that is even more ready and has a softer feel, while the palm leather makes the Alpha durable. A position-specific, light weight, long lasting, performing baseball and softball series for all ages./p ul liPosition: Infield / Outfield/li liAdult/li liBaseball & Softball/li li12 Pattern/li liClosed Web/li liOpen Back/li liAmericanKIP & SuperSoft/li li~530g/li liOne Year Warranty/li liHandcrafted with Pride in the USA/li /ul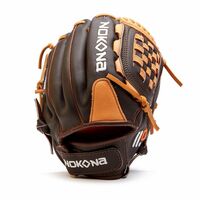 Nokona Alpha S-V1200 Softball Glove 12 inch Basket Web Right Hand Throw 319.95 Nokona spanThe Alpha™ series is created with virtually no break-in needed, and has now been upgraded with American KIP™ and Super Soft™ leathers for the ultimate combination of game-readiness and durability. This mix of leathers provides a lighter-weight glove that is even more game-ready and has a softer feel, while the palm leather makes the Alpha™ very durable. A position-specific, light-weight, durable, high-performing baseball and softball series for all ages./span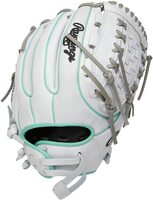 Rawlings Heart of Hide 12 Softball Glove Basket Web Right Hand Throw 279.95 Rawlings spanThe Heart of the Hide fastpitch softball gloves from Rawlings provide the perfect fit for the female athlete. Fits like a glove is a meaning softball players have never truly understood until now. The hand openings, finger stalls, palm padding, and patterns are tailored to the female athlete's hand with more attention to detail than ever before. The Heart of the Hide fastpitch series gloves are 80% broken in at the factory so they require minimal player effort to ensure they are game-ready. - 12 Inch Fastpitch Model - Double-Laced Basket Web - Leather Palm Lining - Tennessee Tanning Rawhide Leather Laces - Padded Thumb Loops - Specifically Developed for the Elite Female Player - Pull Strap Back - Break-In: 80% Factory / 20% Player/span. The 2021 Heart of the Hide 12-inch softball glove was artfully crafted using our 71-pattern. This popular softball pattern was designed specifically for the fastpitch player, to provide a better fit and feel - and deeper pocket. It's crafted from our legendary HOH leather that's world-renowned for its durability and performance. This white glove has the perfect touch of color, with beautiful ocean mint binding and welting. This blissfully compliments the basket connector web and gray lacing, to give you a subtle style all your own. In addition, it offers a quick, easy break-in for a more game-ready feel, making it easier to form your perfect pocket. We've designed our HOH softball gloves to provide an improved fit, specifically tailored to the softball player's hand. Our custom fit pull-strap back allows you to easily adjust the hand opening for a perfect fit every inning. As a result, you'll play with more confidence thanks to a glove that keeps up with your playmaking abilities. If you're an elite level softball player this glove is perfect for you. Take the next step in your game now, order yours today! ul li class=attributespan class=labelColor: /span span class=value White /span/li li class=attributespan class=labelThrowing Hand: /span span class=value Right /span/li li class=attributespan class=labelSport: /span span class=value Softball /span/li li class=attributespan class=labelBack: /span span class=value Adjustable Pull Strap /span/li li class=attributespan class=labelPlayer Break-In: /span span class=value 35 /span/li li class=attributespan class=labelFit: /span span class=value Narrow /span/li li class=attributespan class=labelLevel: /span span class=value Adult /span/li li class=attributespan class=labelLining: /span span class=value Shell Leather Palm /span/li li class=attributespan class=labelPadding: /span span class=value Moldable /span/li li class=attributespan class=labelSeries: /span span class=value Heart of the Hide /span/li li class=attributespan class=labelShell: /span span class=value Horween Featherlight Leather /span/li li class=attributespan class=labelWeb: /span span class=value Basket /span/li li class=attributespan class=labelSize: /span span class=value 12 in /span/li li class=attributespan class=labelPattern: /span span class=value 71SB /span/li li class=attributespan class=labelAge Group: /span span class=value Pro/College, High School, 14U, 12U /span/li /ul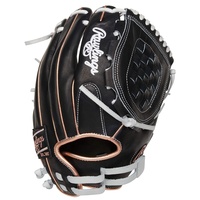 Rawlings Heart of The Hide Black Rose Gold Softball Glove Basket Web 12 inch Right Hand Throw 279.95 Rawlings pArtfully crafted from quality full-grain leather, the 2021 12-inch Heart of the Hide softball glove offers the same unmatched quality you expect from any HOH glove. Its 12-inch pattern is designed specifically for softball players too. Its large pocket and softer leather construction allow for a quick, easy break-in and game-ready feel. As a result, you'll be playing consistently better defense in no time at all. In addition, this black shell glove with white trim and rose gold welting and binding features a padded thumb sleeve for optimal comfort, and an adjustable Pull-Strap back. This means you get a 'custom fit' and more glove control every inning you're on the field. If you're an elite level softball player this glove is perfect for you. Make it your new gamer./p ul li class=attributespan class=labelColor: /span span class=value Black /span/li li class=attributespan class=labelThrowing Hand: /span span class=value Right /span/li li class=attributespan class=labelSport: /span span class=value Softball /span/li li class=attributespan class=labelBack: /span span class=value Adjustable Pull Strap /span/li li class=attributespan class=labelPlayer Break-In: /span span class=value 35 /span/li li class=attributespan class=labelFit: /span span class=value Narrow /span/li li class=attributespan class=labelLevel: /span span class=value Adult /span/li li class=attributespan class=labelLining: /span span class=value Shell Leather Palm /span/li li class=attributespan class=labelPadding: /span span class=value Moldable /span/li li class=attributespan class=labelSeries: /span span class=value Heart of the Hide /span/li li class=attributespan class=labelShell: /span span class=value Horween Featherlight Leather /span/li li class=attributespan class=labelWeb: /span span class=value Basket /span/li li class=attributespan class=labelSize: /span span class=value 12 in /span/li li class=attributespan class=labelPattern: /span span class=value 120SB /span/li li class=attributespan class=labelAge Group: /span span class=value Pro/College, High School /span/li /ul p /p
Rawlings Heart of The Hide Fastpitch Softball Glove 12.5 inch Double-Laced Basket Web Right Hand Throw 279.95 The 12.5 inch Rawlings fastpitch softball glove is made from our ultra-premium Heart of the Hide steer-hide leather so you get a high performance glove that lasts through any practice and game conditions. Whether you're an outfielder or a pitcher, the basket web will give you the confidence you need to dominate every inning. In addition, it's grey and white design give a sleek, classy look that's sure to be a hit in your dugout. Form the perfect pocket in no time, and find out why so many college and pro players choose Heart of the Hide gloves.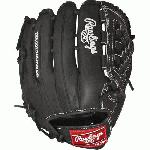 Rawlings Heart of the Hide Dual Core Softball Glove 12.5 Basket Web Right Hand Throw 225.94 Rawlings 12.50 Inch Pattern Adjustable Non-Slip Pull Strap Back Basket Web Break-In 20 Player 80 Factory Colorway Black White Custom Fit Deep Pocket Heart of the Hide Soft Leather Shell - Cut From Top 5 Of Rawlings Hides Outfield Pitcher Glove Padded Thumb Loop Palm Lining Same As Shell For Consistent Break-In Pocket Formation Patented Dual Core Technology - Position Specific Breakpoints Enable Natural Closure Specifically Designed For Elite Softball Players Tennessee Tanning Rawhide Leather Laces - Adds Structure Durability Strength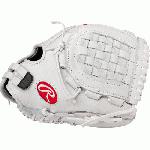 Rawlings Liberty Advanced Softball Glove with Basket Web White 12 in Right Hand Throw 149.95 Rawlings Basket-Web® forms a closed, deep pocket that is popular for infielders and pitchers Infield or Pitcher glove 20% player break-in Conventional back features a wide opening above the wrist Balanced patterns and adjusted hand openings for improved fit control All leather lace for increased durability and shape retention Poron® XRD™ palm and index finger pads significantly reduce ball impact for greater protection Game-ready feel with full-grain oil treated shell leather Custom fit, adjustable, non-slip pull strap.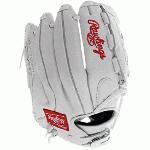 Rawlings Liberty Advanced Softball Glove with Basket Web White 12.5 in Right Hand Throw 179.95 Rawlings Basket-Web%AE forms a closed deep pocket that is popular for infielders and pitchers Pitcher or Outfield glove 20 player break-in Custom fit adjustable non-slip pull strap Balanced patterns and adjusted hand openings for improved fit control All leather lace for increased durability and shape retention Poron%AE XRD%99 palm and index finger pads significantly reduce ball impact for greater protection Game-ready feel with full-grain oil treated shell leather
Shoeless Joe 12 inch Basket Web Baseball Glove (Right Handed Throw) 189.90 Shoeless pShoeless Joe 12 inch Basket Web Baseball Glove (Right Handed Throw) : Shoeless Joe Gloves give a player the quality, feel and style of the gloves used by professional ball players over the last 100 years. You can choose glove models used in the first half of century in the Golden Age Series or today`s models in the Professional Model Series. The Shoeless Joe gloves are individually hand-cut and sewn from Special Aged Antique Tobacco Leather Hides. Shoeless Joe gloves are then hand-rubbed with old time ingredients to soften the leather before they go through their breaking in process that leaves the Glove with a beaten up and `Game Worn` look and feel, of a broken in glove. Thus each glove is unstructured giving it its own unique feature. Players can choose to play with an old time or modern day web without having to change to another model. A great play is lived only once, but your glove, you`ll keep it forever. If you end a game with a clean uniform our gloves are not for you./p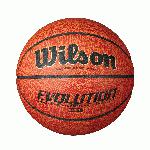 Wilson Evolution Indoor Game Basketball Official 29.5 52.50 Wilson